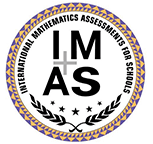 IMC is composed of 2 divisions:
Key Stage II Division (Upper Primary Education) — EMIC
Key Stage III Division (Lower Secondary Education) — IWYMIC
Both Divisions include individual and team contests.
All participants must participate in both contests.
Origin
IWYMIC
The International World Youth Mathematics Competetion (IWYMIC) was first hosted in 1999, in Kaohsiung, Taiwan.
Professor Leou Hsian of Kaohsiung National Normal University established this competition for junior high school students who loved math.
For two years, IWYMIC was held in Kaohsiung where participating teams came mostly from countries in Southeast Asia. Then different countries took turns to hosted this competition every year until today.
EMIC and IMC
EMIC was originally started in 2003. Dr. Kajornpai Pramote of the Ministry of Education of Thailand gave life to (organized) EIMC with the support of Buddhist Temple, where 14 countries had participated.
India, Philippines, Indonesia, and Hong Kong took turns to hosted EMIC until 2007.
2008, EMIC came back to Thailand, the Ministry of Education of Thailand first combine IWYMIC and EMIC together, and named it "International Math Competitions" (IMC).
Now, for the lastest IMC in 2012 in Taipei, 28 countries from 5 continents, had participated this international event.